Don't know when those lights started blinking and got very annoying, switch between different light bulbs and types (regular, CFL, LED), no avail. Tried adjusting socket contacts, tightening wire twist caps, still behaved the same. All led to Hunter's wattage regulator, open up the light control housing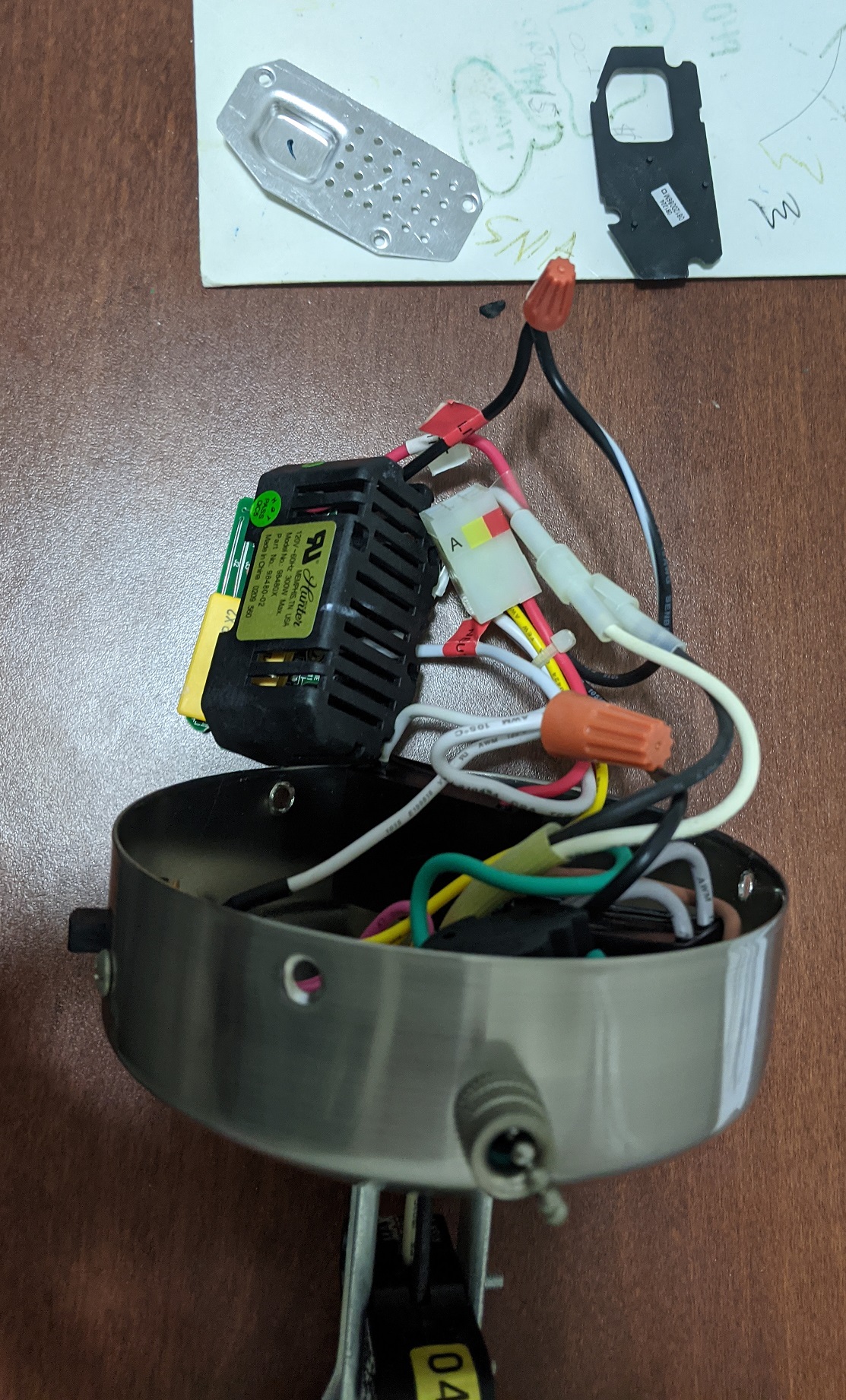 Take off screws, inspect PCB, found a blown MUSFET, and a bulged cap.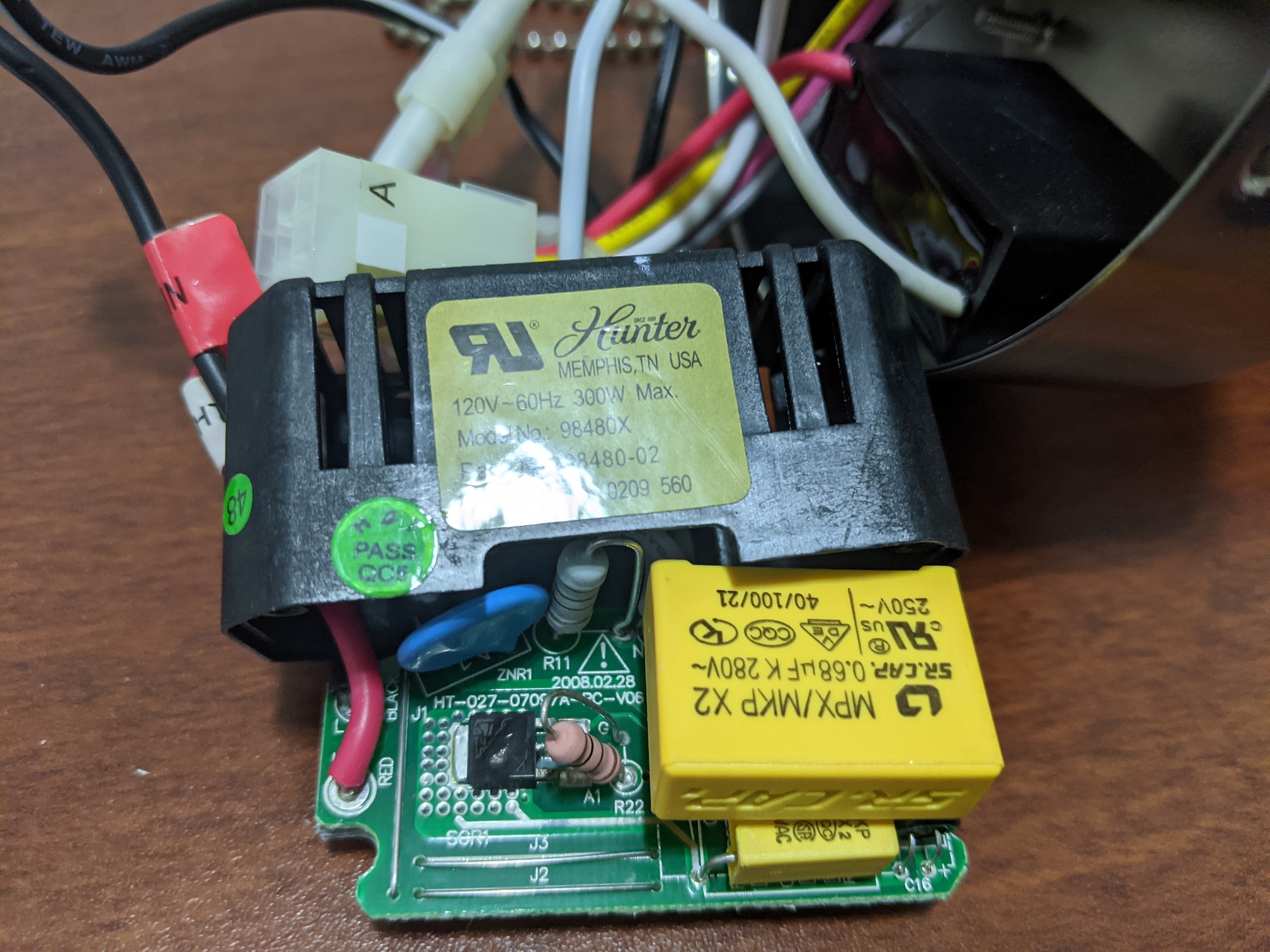 No readily available components to replace those defeated ones. So go with bypassing it.
Solder off the wires, and re-twist cap them. Put back housing, test lights, one is on while one is off, switch those two LEDs, good one still on, swap out the bad one. All lights are on with no blinking.
This rice cooker stopped working quite some time ago. No display after plug-in, not able to operate. Open up body to reach control board.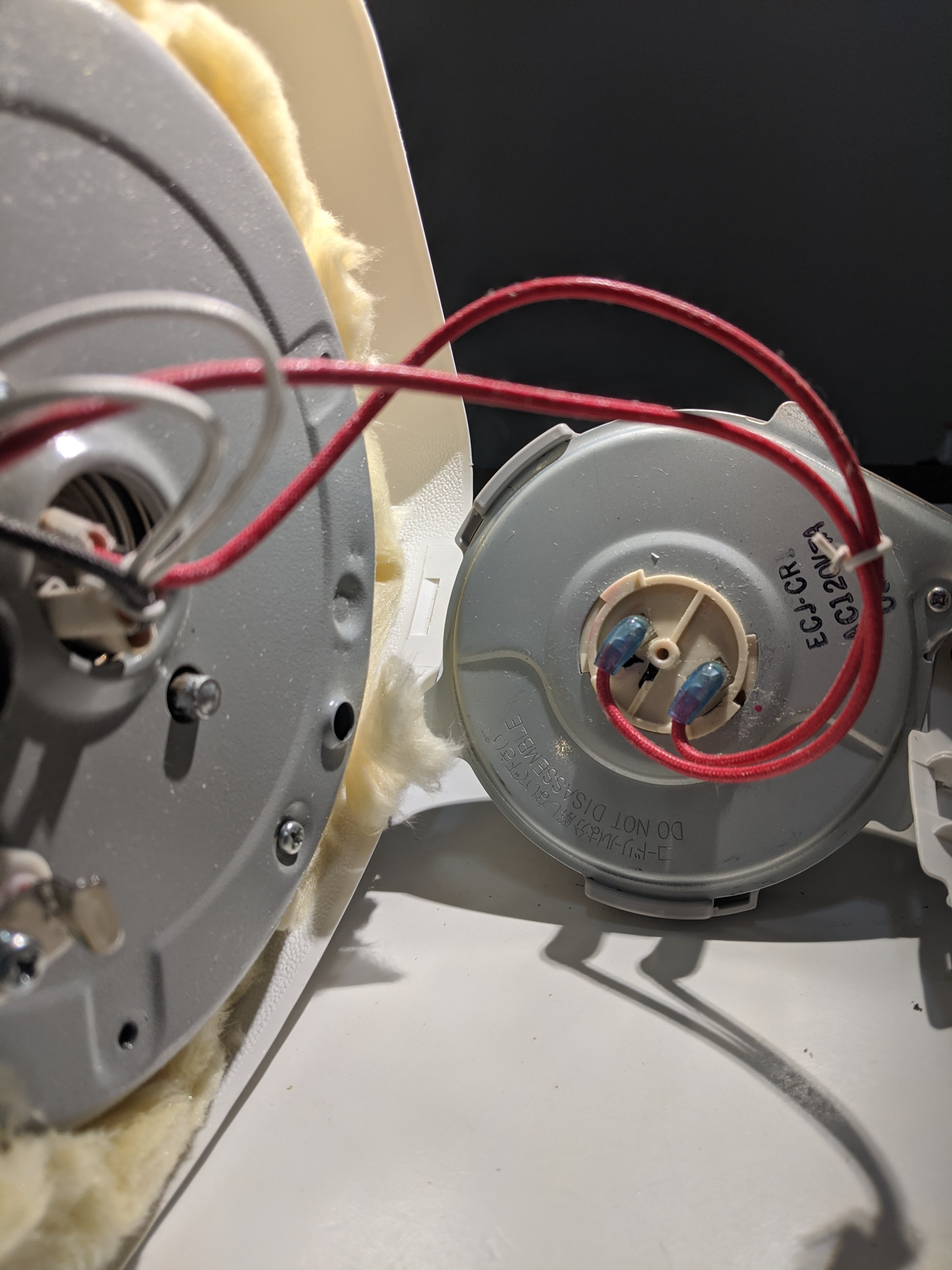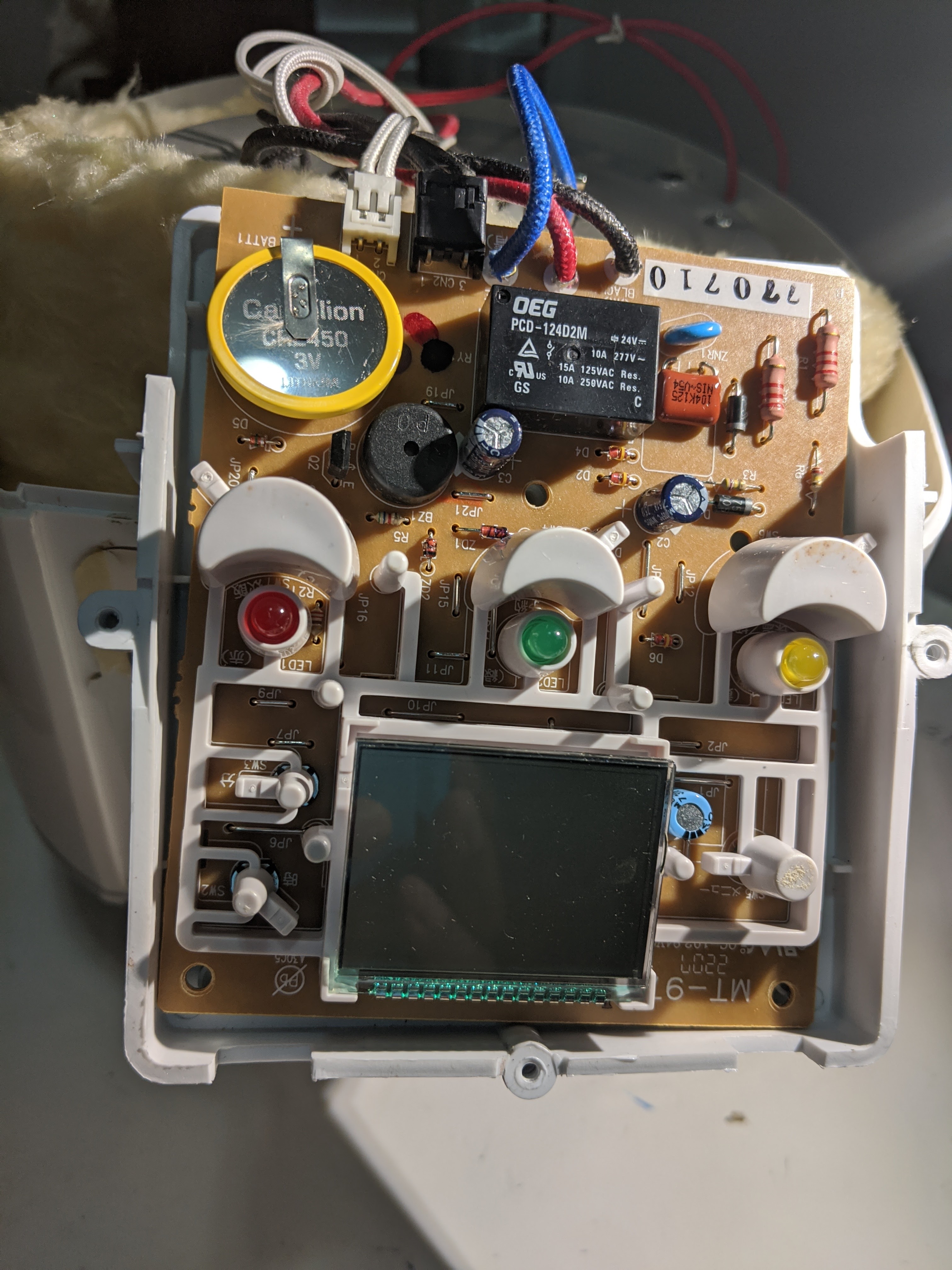 Use utility knife to separate old battery from control board: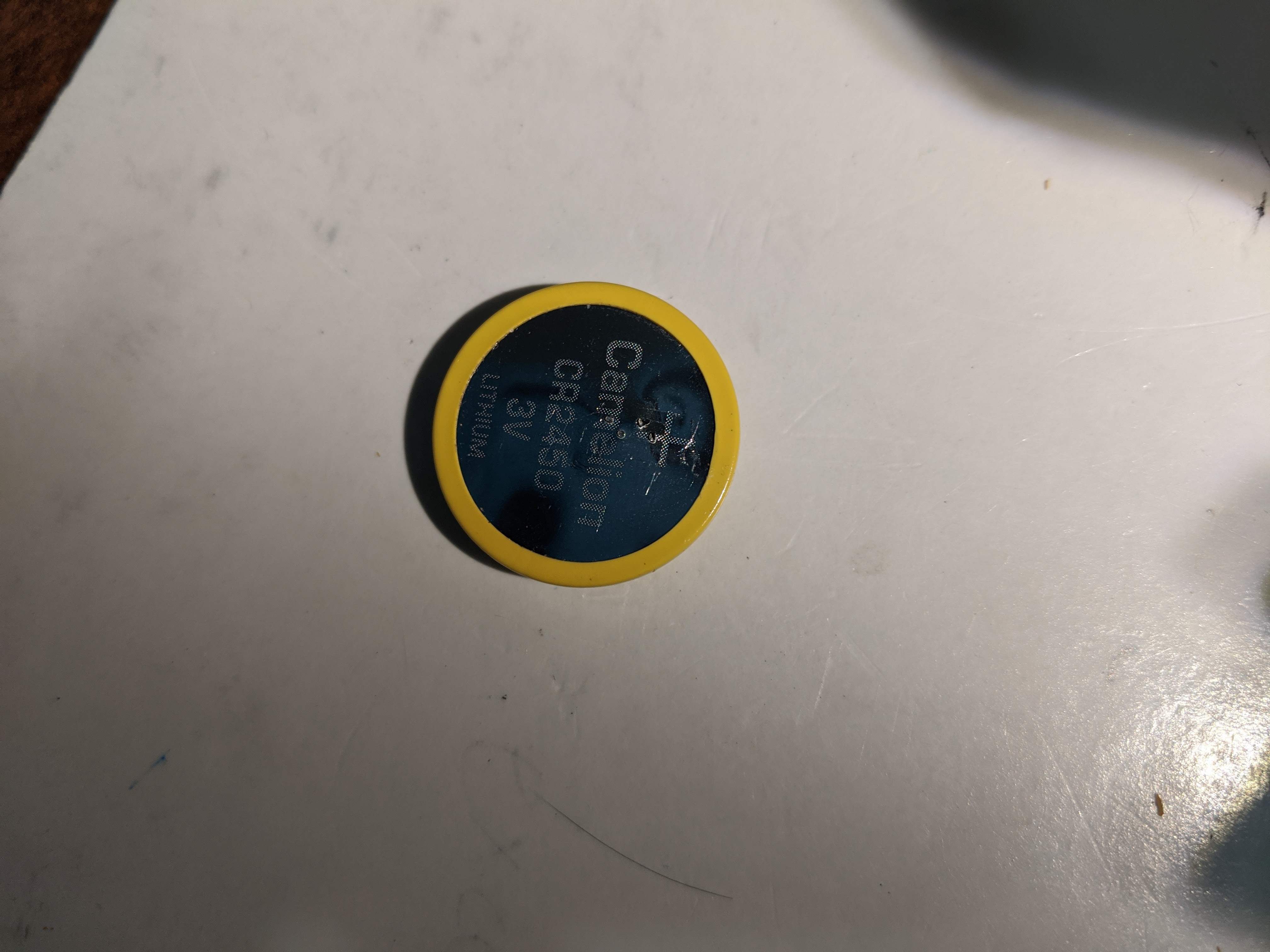 Fix new battery on contacts with electric tape.
Display came on, signaling battery replacement was successful.
Press off/reset to clear CMOS. It is good to go.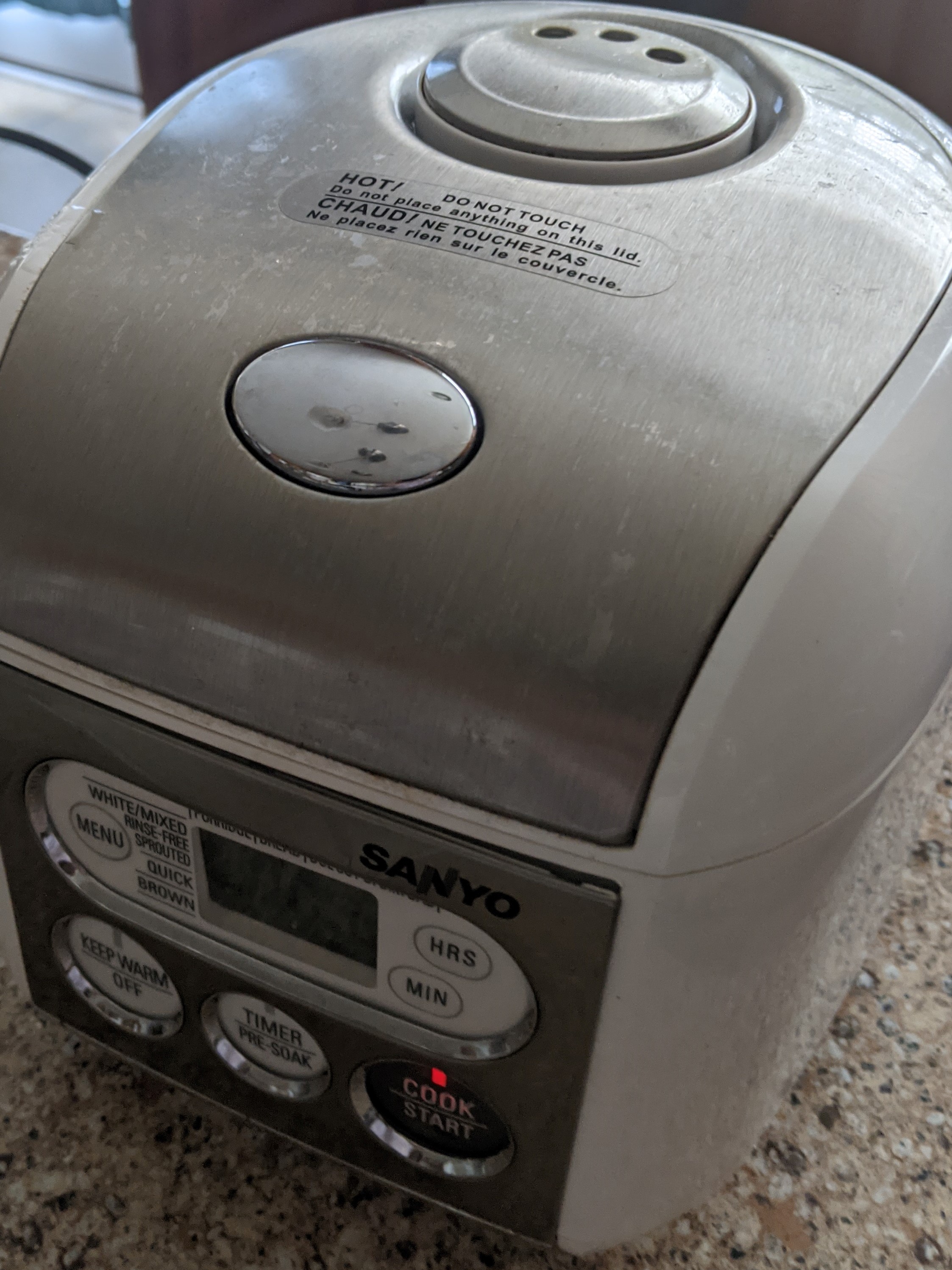 I would like to use this platform to demonstrate the work I have done, my interests. Hope this is beneficial to you if you bump into this site.
I studied environmental and resource science in college, then I was fascinated by Geographic Information Systems and computer science and engineering. I got my MA in Geography and MS in Computer Science from UGA.
My dreams were to check out houses, I have realized this dream, and I am a licensed real estate broker and a proud member of National Association of Realtors, I can use my extensive geospacial, economic, legal and engineering knowledge to help people with their largest investment in life time which is also coined "American dream".
My second dream is to have a garage to do car repairs, I had a very good classmate in graduate school, he was from Russia, he was a fighter jet pilot before, so he was very good at mechanics, he helped me a lot with my car. Cars have evolved a lot, simple tools won't be able to tackle some complicated repair jobs anymore, I hope to use my technology/engineering knowledge to help people with their cars, but I cannot check off this one yet, it involves much more money to acquire commercial real estate, equipment for garage and man power. However, I will post some simple jobs I have done, and you can share your experience, if you happen to own the same make, that would be awesome!