03/01: Fixing blinking Hunter ceiling fan lights - 12/26/2020
Don't know when those lights started blinking and got very annoying, switch between different light bulbs and types (regular, CFL, LED), no avail. Tried adjusting socket contacts, tightening wire twist caps, still behaved the same. All led to Hunter's wattage regulator, open up the light control housing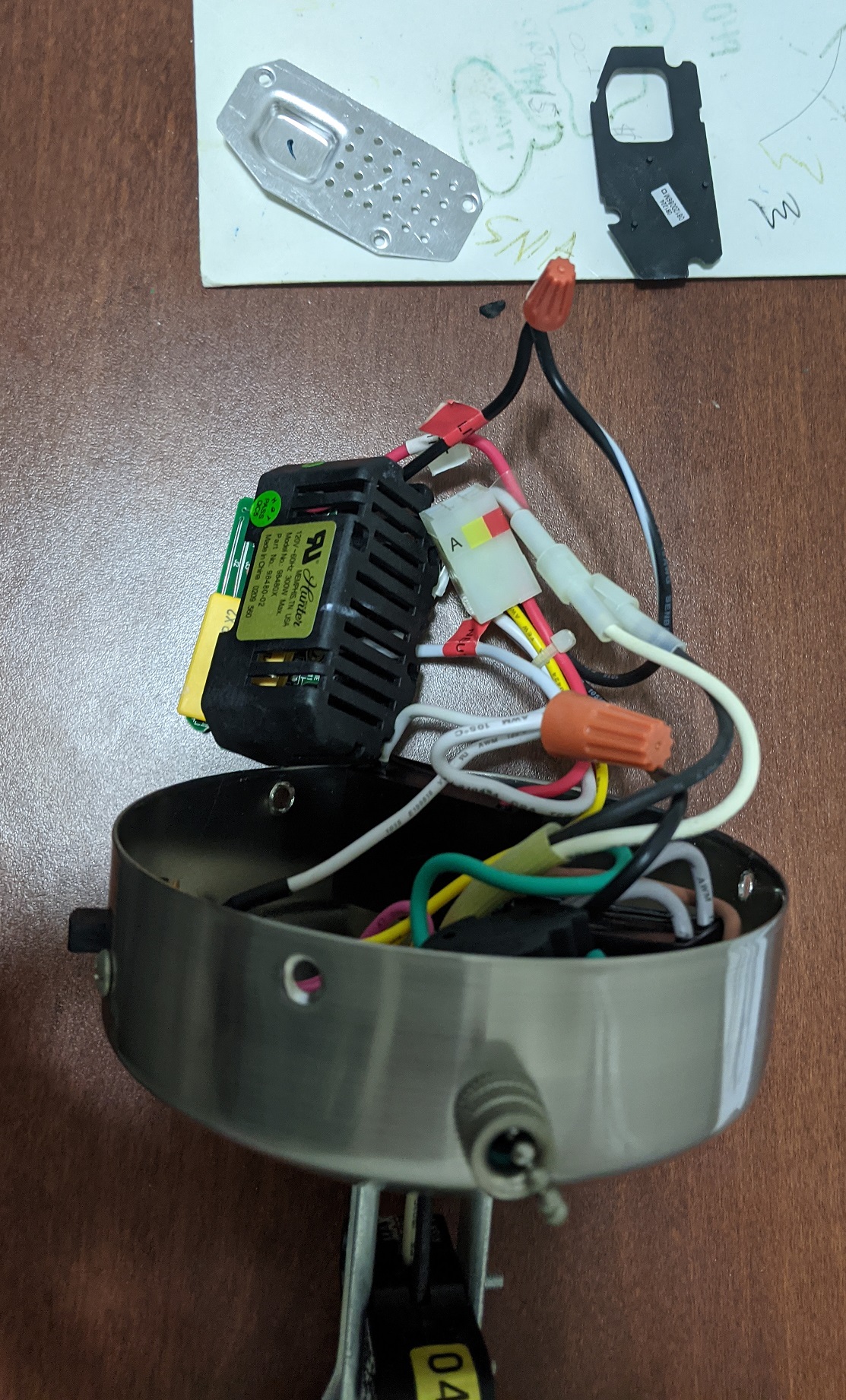 Take off screws, inspect PCB, found a blown MUSFET, and a bulged cap.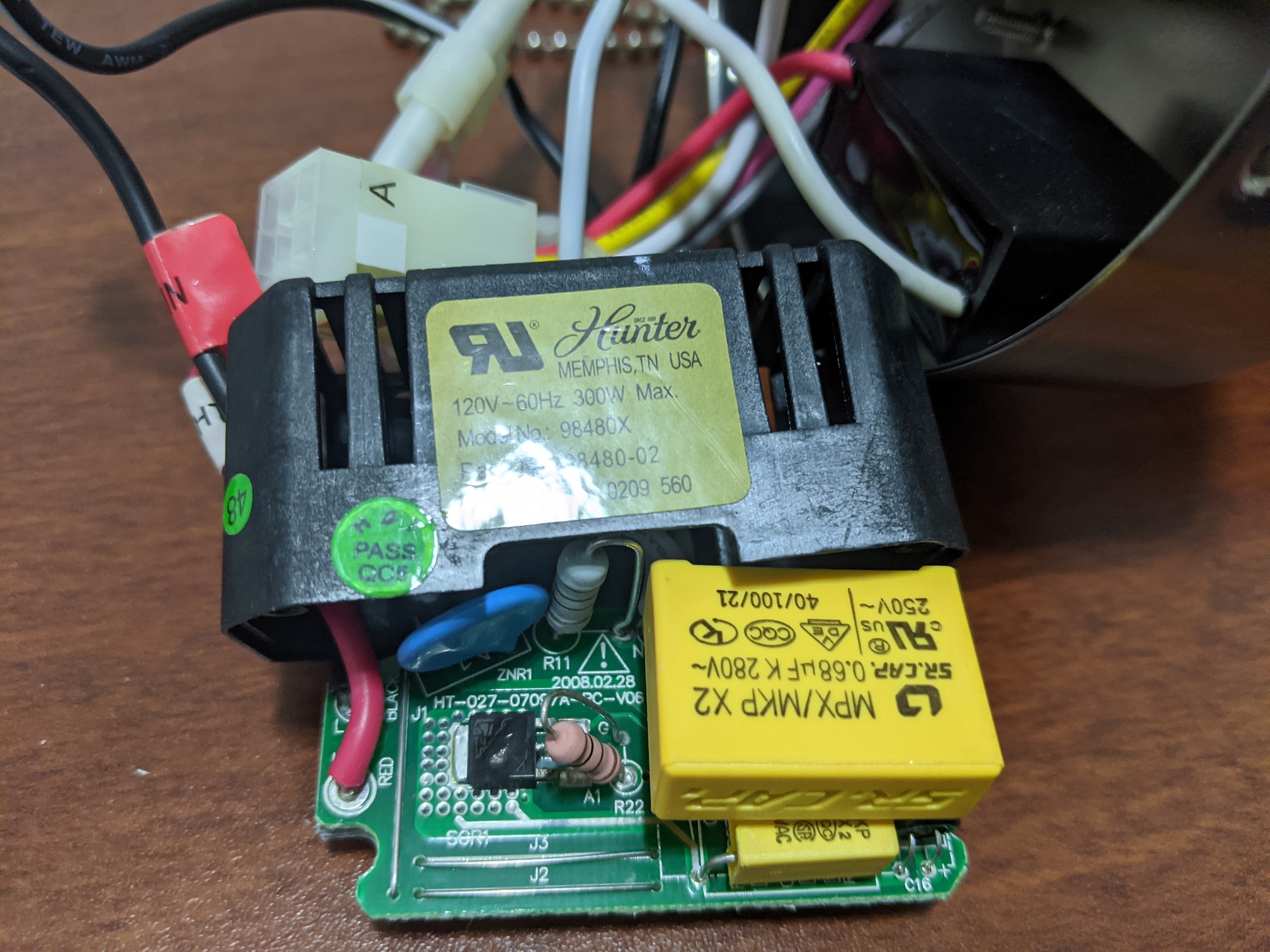 No readily available components to replace those defeated ones. So go with bypassing it.
Solder off the wires, and re-twist cap them. Put back housing, test lights, one is on while one is off, switch those two LEDs, good one still on, swap out the bad one. All lights are on with no blinking.